From the Baltimore Sun:
The grave of a priest who died in 2001 was dug up as part of the investigation into the slaying of a Baltimore nun more than 40 years ago, Baltimore County police say.
A. Joseph Maskell's body was exhumed Feb. 28 to extract material for a DNA profile, county police spokeswoman Elise Armacost said. County police are handling the cold case of Sister Catherine Ann Cesnik, whose body was found in Lansdowne in 1970. Investigators want to compare Maskell's DNA to the physical evidence from that crime scene.
[Return to www.spiritdaily.com]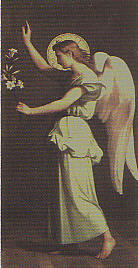 Pray always for purity and love
+++