For your information for Spirit Daily:
Cardinal Newman High School and the adjacent office building (including my office –  Communications, as well as those of Religious Ed, Youth Ministry, and Social Justice) has burned to the ground.
On this the Feast of Cardinal Newman.
Keep us in your prayers, that we access the grace Our Lord offers us all (including Bishop Vasa) to be signs of hope in the midst of this fire-storm.
Peace,
Chris Lyford
https://www.facebook.com/ingridj.13/videos/1484072924961104/?hc_ref=ARQodN5dbPazWNFhyFS__NEBhbt6mwkZW0jw5SNE0eqjdlLd9GtaQhHKisJXaRD3SlI
[Return to www.spiritdaily.com]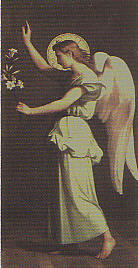 Pray always for purity and love
+++