From the London Mirror (caution, tabloid):
Spooky footage of a Jesus statue opening its eyes has left some believers claiming it is a miracle.
Paranormal investigators have scoured over the video which appears to show the figure quickly open its eyes at a church in Mexico's state of Coahuila de Zaragoza.
[For Full Story; tabloid]
---
From MDZ Online:
Algunos creyentes aseguran que se trata de un milagro. Otros dicen que es una ilusión óptica o un video retocado por computadora. Cualquiera sea el caso, las imágenes del Santo Cristo que abre y cierra los ojos se convirtieron en virales y están generando polémica alrededor del mundo.
Si bien fue grabado en junio pasado, este material filmado por un creyente en la Capilla de Saltillo, capital del estado mexicano de Coahuila de Zaragoza, fue difundido hace pocos días por Adimensional, un portal web dedicado a la investigación de casos insólitos y paranomales. Y el administrador del sitio Iván Escamilla, que es un conocedor de estos temas, aseguró que no hay nada extraño o atípico en el video.
[Return to www.spiritdaily.com]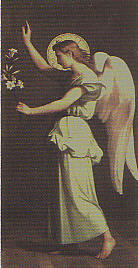 Pray always for purity and love