From Time:
Evangelical advisers of President Trump have requested a meeting with Pope Francis to quell criticism from Vatican allies over the political direction of American Catholics.
The dispute began when a Catholic and a Presbyterian leader close to the pontiff accused conservative American Catholics of forming a Christian alliance of "hate" with evangelical fundamentalists when they support Trump.
 In July, a prominent Jesuit journal published with the Vatican's approval criticized conservative U.S. Catholics for joining what it described as the political radicalization of conservative evangelicals.
[Return to www.spiritdaily.com]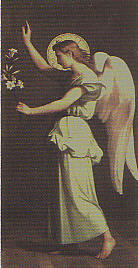 Pray always for purity and love
+++