From the Sydney Morning Herald:
VATICAN police have allegedly busted up a homosexual orgy in an apartment that belongs to the Congregation for the Doctrine of the Faith — a department whose duties include dealing with clerical sexual abuse.
Italian newspaper Il Fatto Quotidianopublished the claims that alleged the occupant of the apartment is the secretary of cardinal Francesco Coccopa­l­merio, the head of the Pontifical Council for Legislative texts and a crucial adviser to Pope Francis. Coccopa­l­merio is said to have been recommended for a promotion to bishop but this alleged incident and a period spent allegedly recovering from two drug overdoses are likely to affect that.
[Return to www.spiritdaily.com]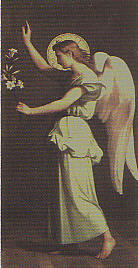 Pray always for purity and love
+++