From CNN: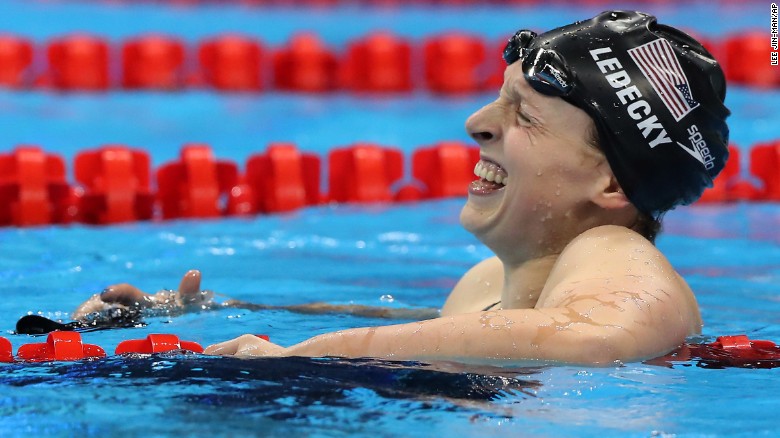 (CNN) As much as the swimming portion of the Olympics has been about saying goodbye to the legendary Michael Phelps, it has also been about introducing Katie Ledecky to non-swimming fans.
The 19-year-old American is building a legend of her own, capping her Rio Olympics with a stunning win in the women's 800-meter freestyle Friday night. Stunning not for the fact that she won, but in how she did it.  Ledecky broke her own world record with a time of 8:04.79 and finished a staggering 11 seconds ahead of second place finisher, Jazmin Carlin from Great Britain.
[See also diocesan interview with her:]
WASHINGTON.  Four years ago, at age 15, swimmer Katie Ledecky won Olympic gold in the women's 800-meter freestyle.
Since then Ledecky, who attended Catholic schools in Bethesda, Md., has become the world record holder in the 400-, 800- and 1500-meter freestyles, and the American record holder in the 500-, 1000- and 1650-yard freestyles. In the Olympics in Rio de Janeiro, she will compete in the 200-, 400-, and 800-meter freestyle.
Yet before every race, she'll offer a prayer, she told the Catholic Standard, newspaper of the archdiocese of Washington.
"I do say a prayer — or two — before any race. The Hail Mary is a beautiful prayer and I find that it calms me," she told the Catholic Standard in an email interview.
[Return to www.spiritdaily.com]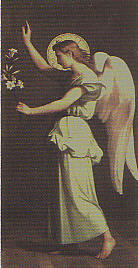 Pray always for purity and love
+++