From WorldNetDaily:
A biotech company promising to resurrect the dead through the use of stem-cell technology recently was criticized by a rabbi for violating divine law with its plan. Now an American pastor is adding his voice to the condemnation, claiming medical science is coming close to replicating the first deception of Satan in the Garden of Eden.
He cites Genesis 3:4, "And the serpent said unto the woman, Ye shall not surely die."
Pastor Carl Gallups, author of "When the Lion Roars: Understanding the Implications of Ancient Prophecies for Our Time," said there is a clear pattern by modern scientists and entrepreneurs of pursuing what is essentially godhood.
[Return to www.spiritdaily.com]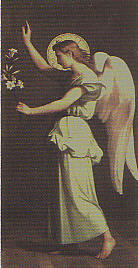 Pray always for purity and love
+++