---
And so, yes, signs of the times continue.
Several front-page headlines on just one national newspaper just today:
"Kansas City Tornadoes Add To Twelve Straight Days Of Destruction."
"Blocked Off From Civilization: Floods Turn Oklahoma Town Into Island."
"A Rare Tornado Warning Startled the New York Area Last Night."
Says a news channel: "The Arkansas River is expected to crest Wednesday afternoon at around 41 feet, Arkansas emergency management say. 'This is looking to be record-breaking all along the Arkansas River, and this is something we have never seen before,' spokeswoman Melody Daniel said."
This just in: "Tornadoes Stretch Into Pennsylvania."
And so forth.
There are the "hook echoes" on Doppler radar — indicating a whirlwind. There are masses of red. There is deep green for rain. Round and round, down and up, goes the wind and water — with terrific violence, entering what one expert calls (as far as record books) "uncharted territory." More than 500 tornadoes in thirty days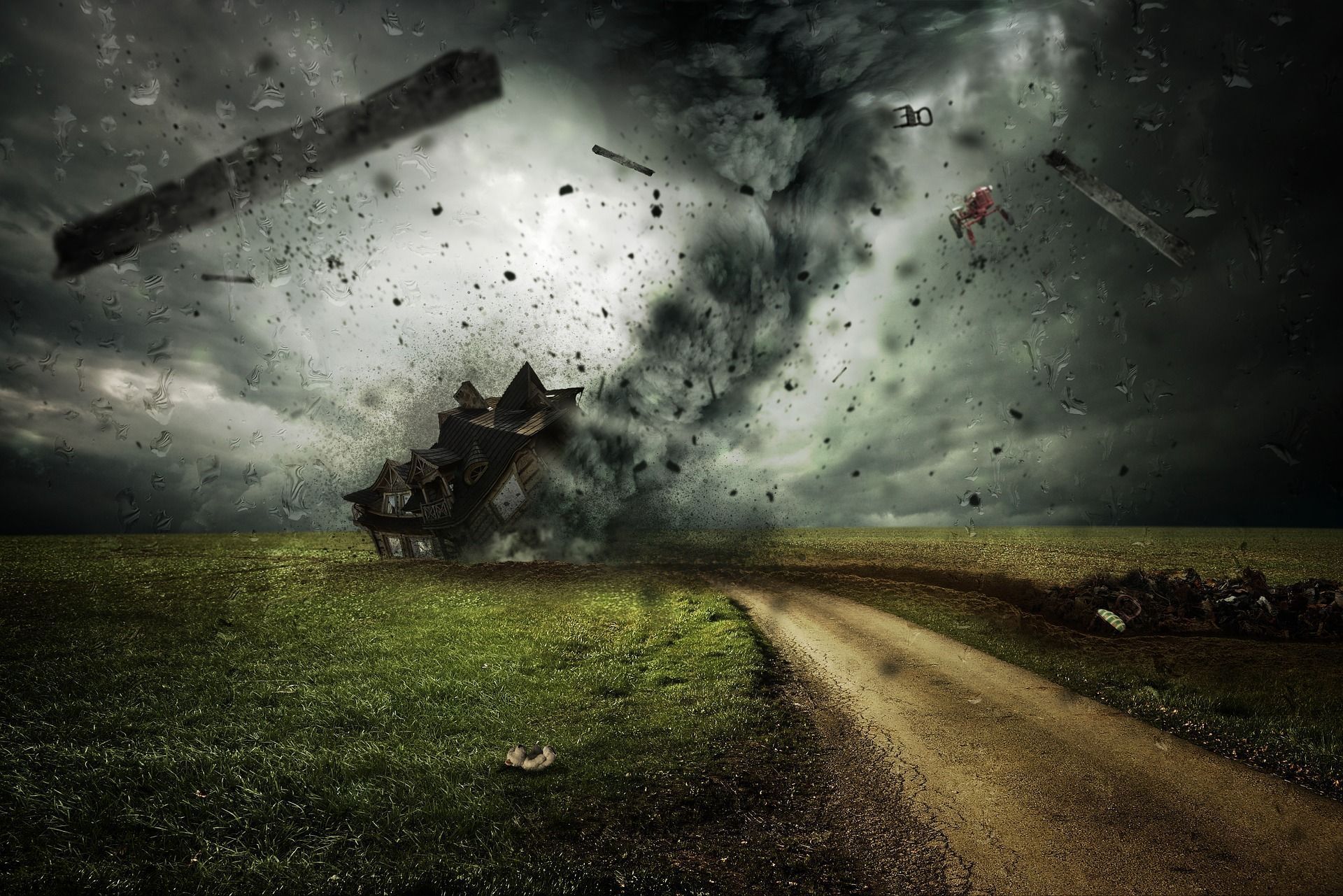 There are the signs under the radar — the internal warfare erupting at the Supreme Court (over abortion, between Ginsburg and Thomas), the political rumblings in Europe (nationalists gaining on the one hand, "greens" on the other). There are whiffs of socialism and rebellion. It will be historic. There is the simple strangeness in the societies — the unease — of the world.
It is God Who speaks — in the weather, in allowing us turmoil, His Voice too often obscured — almost always — by electronic noise as we create the disturbances that then cause confusion and horror and wonder around us.
[resources: Michael Brown retreat, New Mexico and Where the Cross Stands]
[Footnote: Alleged Message, Virgin Mary: Pedro Regis Brazil, May 18: "Be faithful to His Gospel and to the true Magisterium of His Church. Difficult times will come and many will be confused. Men will seek the truth and few will be those who will have the courage to teach. The Great Persecution will take many men and women away from the path of truth. I suffer for what comes to you. Do not depart from prayer. Only by the power of prayer can you attain victory. I know your needs and will pray to My Jesus for you. When you feel weak, seek strength in the Sacrament of Confession and in the Eucharist. Those who remain faithful to the end will receive great reward from the Lord. Courage. Do not be discouraged by your difficulties. You are not alone. My Jesus walks with you, although you do not see Him. Onward in love and truth."]