---
Michael Brown will return to Albuquerque, Saturday June 29 10 a.m. to 4 p.m. at the Marriott Pyramid Hotel on San Francisco Road.
Signs of the times. The Afterlife. Spiritual warfare. Family-generational healing. Apparitions and prophecy (from Notre Dame to Venezuela to Washington — and the Southwest).
Plenty has happened and changed since we were there last! Come back. Bring a relative or friend. We have been getting powerful reaction from these retreats, which also include intense prayers. We will be discussing the incredible spiritual aspects, good and not as good, of this region — from Los Alamos, Roswell, phenomena along old Route 666, and a massive Navaho reservation to the incredible graces (and accounts from spots such as Chimayo and the ancient St. Michael church in Santa Fe (which we investigated after our last visit).
We'll also discuss a major prophecy that said, "Only those in union with God will be able to see in the darkness which so many expected and that already is upon the earth. New Mexico I have ordained as a beacon of light and also the place near the water where the cross stands.
The theme this year: Lifting the Veil — a closer look at what's around us in the spirit realm, the extensive unseen reality, unseen to most, but affecting us every minute of every day and reported to us from current and past mystics, from those who have had near-death experiences, from personal experiences, from mystics and seers.
You don't want to miss it — coming on the heels, as it does, of his book of history/prophecy, Where the Cross Stands and now an upcoming major one, Lying Wonders, Strangest Things.

At this time of upheaval, and personal attack, how do we most effectively pray? What does the Blessed Mother mean in a recent message that mentions the "rule" of evil that has arrived? How do we deploy her mantle of protection? She is so powerful!
How do we find peace — and balance — when even the Church seems to be navigating tsunamis?
How do we rid ourselves of darkness and over-attachments and imbalances and matters that affect the family tree?
Most importantly: What do we know about life after death? What's it like? How do we prepare for it?
Future events. Phenomena. The supernatural reality around us. Cleansing ourselves and our surroundings! Lifting the "veil." We will pray
to "illuminate" our consciences — pray to view ourselves as God does. There will also be a focus on cleansing our households. There will be this key set of questions: What is your mission in life? What do those who have "died" and come back say? What have seers glimpsed of Heaven, Hell, and Purgatory? What's in store for our country?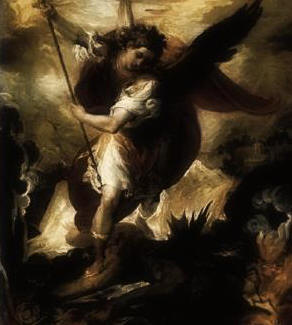 Admission can be purchased on-line with button below; or by calling 386-446-8139 between 9 a.m. and 5 p.m. EST weekdays or via by check to: Spirit Daily, 11 Walter Place, Palm Coast, Florida, 32164. Please note that there are no tickets issued; attendees are on a list at the door. If there is room, there will be door admittance. Priests, nuns, and deacons are free.
Admission $30: CLICK HERE:
Need a room?
Click here: Book your group rate for Michael Brown Retreat
Start Date: Friday, June 28, 2019
End Date: Saturday, June 29, 2019
Last Day to Book: Friday, June 21, 2019