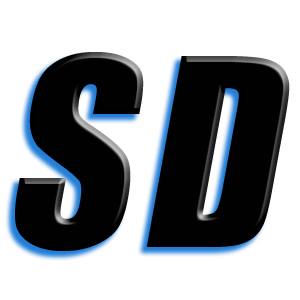 By Michael H. Brown
APPROVED APPARITION ACCENTS 'ODOR OF SANCTITY' AND OPENS MYSTICAL TREASURE
The apparition approved Sunday by the Church in dramatic style in France opens a veritable treasure trove of mysticism.
Involving a young woman named Benoîte Rencurel in the diocese of Gap, the apparitions, visions, and other manifestations at  Notre Dame du Laus lasted her lifetime and now bring to light a major new mystic who — in addition to experiencing what are now approved apparitions — displayed supernatural abilities and such piety that she was named venerable more than a century ago and may now be headed for full canonization.
As in many instances, the visionary's phenomena were inextricably attached to the apparitions themselves, blurring the line between mystic and seer.
That phenomena included stigmata (the wounds of Christ), uncanny knowledge of the future, the ability to read souls, battles with the devil, and angelic interventions, especially of the Archangel Michael.
Perhaps most poignant in the remarkable account of this apparition — which spanned from 1664 until 1718 and will become known as "Laus" (pronounced lou, after the valley in which the visions occurred) — are accounts describing the huge and perhaps unprecedented manifestations of delicious heavenly aromas known to mystical theologians as the "odor of sanctity."
The aroma, often recounted as a cross between lilies and roses — but yet more delightful — lasted for weeks at a time and covered large outdoor areas.
Noted one official, a judge named François Grimaud: "During the Easter Season of 1666, I smelled a very sweet fragrance for around seven minutes; I had never smelled anything like it in my life, and it gave me such deep satisfaction that I was enraptured." The odor continued beyond the seer's death and is still in evidence. According to one account, it was so powerful in the spring of 1690 that the Laus church was pervaded with the fragrance and "all the pilgrims attested to it."
To this day, inexplicable such aromas are said to transcend even the delightful natural scents of flowers and other flora that make this spot seem as if it was pre-ordained to be a major spiritual refuge.
"Heaven had made of it a place of exquisite beauty, lying in one of the most lovely valleys of the district, the snow-crowned mountains around being covered with vast forests and adorned with choicest flowers, together with quantities of fragrant hyssop," notes Heaven's Bright Queen, by William J. Walsh, a definitive set of volumes on historic apparitions of the Blessed Virgin.
Walsh — known too for his studies of Fatima — wrote in 1904 of how the Blessed Mother has left "what in all the country round has ever since been known as les parfums du Laus — for which no natural explanation can be found."
Phenomenally, the seer was born on September 29, 1647 — the feast day of the Archangel Michael — amid tremendous gyrations in the Church and society at large.
Just years before, a strange light was seen near the Vatican of a flaming dragon at a time when Luther's revolution was rocking the Church, witch hunts were plaguing Europe, and ecclesiastics were battling scientists for predominance in forming human thought.
"The girl's name, Benoîte, was in itself a predestination, being the old form of bénite, or blessed," wrote Walsh.
"Once, when she was only five years old, a mysterious and beautiful Lady drew her aside as she was at play with other children, and sprinkled her with water; whilst later on, the same Lady appeared to her and her younger sister when they had missed their way on the mountain, and set the frightened children in the right path."
One day in the spring of 1664, said Walsh, Benoîte was wending her way toward a grotto hollowed out of rock when she saw a strange light and a beautiful Lady smiling at her.
It wasn't until the following August that the apparition — which continued almost daily — spoke to the 17-year-old shepherd woman.
Asked if she was the Madonna, the apparition had responded that "yes, I am Mary, the Mother of Jesus. My Son wishes to be specially honored in this valley."
A nearby spot was then indicated — again, on September 29 — by a second dazzling light and the odor of sanctity.
Angels were said to be "constant companions" to the woman, whose visions lasted for 54 years — more even than what has transpired thus far at the famous site of Medjugorje in Bosnia-Hercegovina, where, as at Fatima, the seers were poor peasants watching livestock.
And as elsewhere, Laus was the center of great ecclesiastic debate, the apparitions initially accepted by two bishops before a third attempted to dismiss them. The focus of the messages was the importance of Confession, with the Blessed Mother urging constant prayer for sinners. In another irony, pilgrimages to Laus began during 1665 on the Feast of St. Joseph. Benoîte's room is still preserved, along with a portrait of her.
"Strange as it may seem," noted Walsh, "her most bitter enemies were priests. Some of these went so far as to cast her in prison; but, after fourteen days spent in fervent prayer and without tasting food, Benoîte was released, her persecutors then declaring their doubts unfounded."
One reason they may have released her: her cell filled with the odor of a heavenly perfume.
And so there is this special charism attached to what promises to be a significant site of pilgrimage, declared as officially sanctioned by Monsignor Jean-Michel di Falco Leandri, who at a Mass at Laus Sunday said he recognized the "supernatural origin" of the apparitions — extending tacit local approvals, which had included construction of a church, to international recognition.
The bishop, in an interview on France-Info radio, said the decision meant the Church "has committed itself in an official way to say to pilgrims 'you can come here in total confidence.'" Radio Vatican's web site said some 30 cardinals and bishops from around the world attended the Mass in celebration of the recognition.
That recognition again accents the dominance of France in Marian apparitions.
Almost beyond accurate reckoning are the hundreds of spots in France where the Blessed Mother has appeared to peasants or shepherds. Among the most famous: Lourdes to the south, the Miraculous Medal apparitions in Paris, the Sacred Heart revelations in Paral-le-Monial (these involving Jesus), historic apparitions at a now-famous spot in Chartres, and the Rosary revelations to St. Dominic in Prouille, as well as LaSalette, which occurred two centuries later in the same region of Grenoble and is a short distance to the north.
France also lays claim to one of the very earliest apparitions of Mary at Le Puy, which occurred in the first century (A.D. 47) in the southwestern part of the country. The only older apparition of Mary is believed to be her appearance several years before to the apostle James at Zaragossa, Spain.
Often, it is said, Our Lady of Laus was accompanied by the Infant Jesus and many times Benoîte beheld the Divine Child in the sacred Host. The title Mary is called here is "Reconciler and Refuge of Sinners."
In her later years, Benoîte made pilgrimages to the valley barefoot even in snow that caused her feet to freeze on at least twenty occasions.
"There, at the foot of the Alpine relic of piety, Benoîte received celestial favors which God deigns to accord to His most cherished servants," said Walsh in a book made available at the Marian Library in Dayton, Ohio.
"And each week, from Thursday at four o'clock until Saturday at nine, Benoîte lay on her bed, her arms extended in the form of a Cross, her feet crossed one on the other; her whole body, says an old document, 'as rigid as an iron bar.'"
After some time she received the stigmata, but when crowds arrived she pleaded with the Lord to make it invisible.
It was on Christmas Day in 1718 that she was told she had just three days to live; and on the morning of the feast of the Holy Innocents, she announced she would die that evening.
Today, a marble tablet covers her tomb — which was opened in 1788 when a workman accidentally dropped a heavy stone on it, allowing stunned witnesses to record that a wound opened on the corpse's cheek and issued fresh blood.
In 1854 the coffin was reopened and while Benoîte's habit was found intact, the rest of her body was skeletal. On September 7, 1871, she was declared venerable.
"She remained perfectly conscious till the last moment," wrote Walsh, "and she whose life agony had been so awful knew no agony at the hour of death.
"Before prayers were finished the angelic soul of Benoîte had passed peacefully away, into everlasting happiness."
[resources: The Last Secret]
[see also: Report: Mary predicted Laus would come to light in end times]
Return to home page www.spiritdaily.com