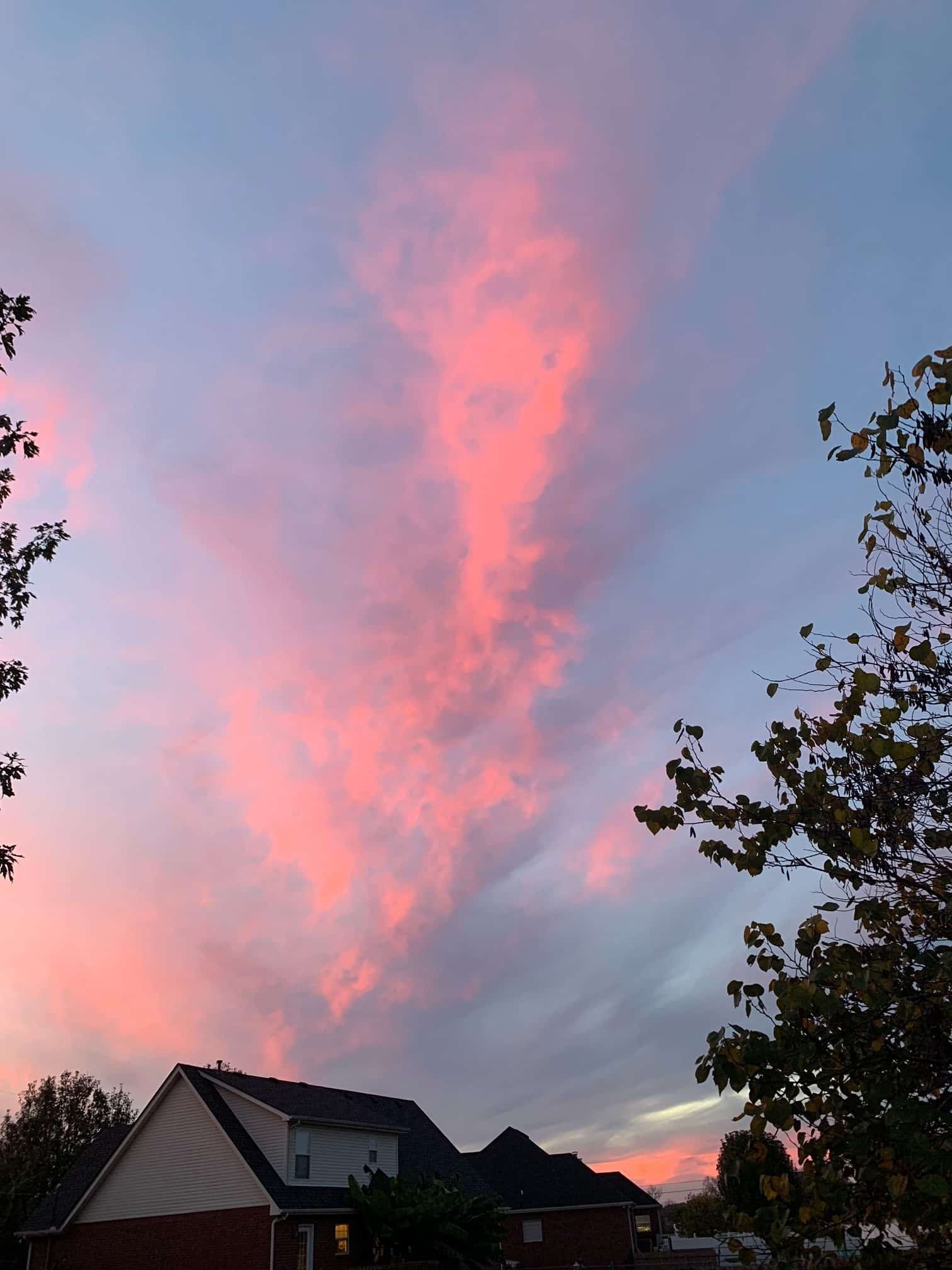 Any other year, they would have seemed like astonishing signs of the times, and in fact astonishing they were: In the very same season, historically record wildfires ravaged California while eleven named storms — the most in recorded history — made landfall in the United States. Overall, there have been as many named storms everywhere as ever before.
Yet these two major situations were all but obscured — disappearing from "front pages" — because of an exquisitely stealth sign or warning or "chastisement" in our time, the one known at first as coronavirus and now more popularly and succinctly "covid." Fascinating it is that virtually no seers "saw" this coming, not in the way it arrived.
When warned of major events — and speculating about so-called "secrets" — few if any expected a development like this: a "neutron-bomblike" disaster that continues to unfold, that is with us more than ever.
If one recalls, a neutron bomb was a proposed nuclear weapon that was bandied about as a possibility in the 1970s because it did not explode apart cities but would rather simply and invisibly permeate a vicinity with lethal radiation.
The radiation would kill the populace, but without utterly destroying the buildings, allowing for future habitation (unlike Hiroshima and Nagasaki).
Sinister, yes, as every weapons system is; but it also seemed practical economically and politically.
In other words, "destroy" Dresden (or wherever) without destroying — without actually firebombing, without using normal nukes on — it.
That's SARS-coV-12: an epidemiological neutron bomb.
Like radiation, it is unseen. Like radiation, it spreads most efficiently through the air. Like radiation, it can cause long-term effects without showing any immediate symptoms.
Who following seers and other prophets expected a sneaky microbe — in fact the smallest of microbes — to stall all the economies of the world, with so little actual visible destruction?
Who expected a virus to completely alter politics?
Who expected it to cause everything from civil unrest (especially in Europe) to collapse of faith in the medical system?
Yes, there was an alleged seer in Argentina who seemed to indicate a pandemic — but one like this? A "neutron-bomb" pandemic — when pandemics in the past have seen folks collapsing in the streets and corpses stacked like cordwood as during the Black Death (though for a short period, parts of New York City came close to such a scenario)?
Who foresaw churches closed by it?
Who foresaw it causing a Pope to "celebrate" Easter alone in St. Peter's Square?
Who foresaw it affecting the course of history?
An outbreak of wildfires affects an area. A hurricane affects a region (this year, Louisiana).
The virus affects everything and everyone everywhere — threatening at times to reverse modern society.
Deny it and it will negate you.
Ignore it and you augment its stealth force.
Cower before it? No.
But be blind to a chastisement — one that specifically has targeted the West?
So it is. Where will it go? It surges again. Those who deny it succumb to it. Those who pray are guided to take whatever measures they take. The Church has adopted many wise measures.
But treat this thing like something political, or sociological, or psychological, or even purely biological, and beware: it will find you.
For beyond its virology, this thing is etheric. It has a nefarious spiritual component, one that, if it persists beyond next year, will continue to transform things in a way no one prophesied or imagined.
[Footnote from the mail on photo top: "At sunset yesterday, October 31st, I looked outside to see beautiful colors of the clouds with orange, pink, and almost red hues. As I called [my wife] out with me, we looked up and saw what appeared to be a dragon in the sky. I even mentioned to her, 'look, it's a dragon!' It didn't seem like a menacing image and, as I usually do, I took a photo of it. 
"Only when we saw the photos, it wasn't the shape of a dragon, rather it appeared to be something evil, truly evil, and it unnerved us greatly. It looked to be a demon literally splayed over our area of Smyrna, Tennessee. We sent this to our friends, two prayer warriors and a local deacon, and all saw what we saw. Please pray for us, our city, state, and nation. Mary and Joseph pray for us. Michael protect us and Jesus forgive us. James Bowman."]