We had requests after the on-line retreat Saturday to post a prayer recited at the beginning and also some "bullets points" made at the very end. (A video of the retreat is now available.)
The prayer:
BLESSED IS THE MAN WHO TRUSTS IN THE LORD…
ON THIS DAY WE ASK YOU FATHER FOR PROTECTION IN OUR LIVES, AGAINST THE ENEMY AND HIS FORCES. WE INVITE YOU LORD INTO OUR LIVES, INTO OUR HEARTS, INTO OUR CIRCUMSTANCES. OUR HEARTS ARE A PLACE WHERE YOU ARE WELCOME, DEAR JESUS. MAKE OUR HEARTS YOUR DWELLING PLACE.
FOR IF YOU ARE WITH US LORD, THEN WE HAVE NOTHING TO FEAR. ALL EVIL POWER IS BROKEN. EVERY SCHEME AND TRAP SET BY THE ENEMY IS BROKEN. WE DECLARE THAT ALL PLANS MADE BY THE DEVIL ARE BROKEN BY THE NAME OF JESUS CHRIST OF NAZARETH. WE CHOOSE TO TRUST IN YOU, LORD GOD, THE ONE AND ALMIGHTY GOD.
YOU PROVIDE US WITH SHELTER FROM LIFE'S STORMS, FROM LIFE'S DIFFICULTY. WE THANK YOU FOR YOUR SAVING GRACE. WHAT YOU DID ON THE CROSS HAS LED US TO BE BORN OF YOUR SPIRIT, WATCHED AND PROTECTED BY YOUR BLOOD.
WE THANK YOU FOR YOUR BLOOD, LORD, THE WONDERFUL BLOOD OF JESUS CHRIST WHICH PRESERVES US, WHICH PROTECTS US, WHICH KEEPS US HIDDEN FROM THE SIGHTS OF EVIL, WITH SPECIAL POWER DURING CONSECRATION.
WE PRAISE YOU JESUS FOR SAVING US AND BRINGING US INTO YOUR LIFE. YOU ARE THE BEST FORM OF OUR PROTECTION, OUR DEFENSE. WE PRAY TODAY FOR RESTORATION LORD OF EVERYTHING THAT HAS BEEN STOLEN BY THE ENEMY. WE PRAY THAT YOU WILL RESTORE IT ALL — EVERY SINGLE THING TAKEN — BACK INTO OUR LIVES.
WE SPEAK PEACE AND PROTECTION OVER OUR FAMILIES, IN JESUS' NAME. PEACE AND PROTECTION OVER OUR LOVED ONES AND OVER OUR HOMES. YOU LORD JESUS HOLD ALL THE POWER. YOU ARE STRONGER THAN ANY EVIL POWER.
WE PRAY THAT YOU GIVE US THE SPIRIT OF DISCERNMENT AND THE BOLDNESS OF FAITH SO THAT WE MAY BE ABLE TO IDENTIFY ALL THE EVIL AND DECEPTIONS OF THE ENEMY. OPEN OUR SPIRITUAL EYES, OH LORD. WE NEED YOUR ANGELS TO ENCAMP AROUND US AND OUR HOMES.
THANK YOU FOR YOUR WORD, LORD. STRENGTHEN US SO WE CAN ENDURE THE STORMS, AND DEFEAT EVERY GIANT OF OPPOSITION.
WITH THE HOLY SPIRIT AND PRAYER OF THE BLESSED MOTHER IN THE POWER OF GOD WE ASK FOR TOTAL INTERIOR CLEANSING AND ILLUMINATION, AMEN!"
The bullet life points:
— PRAY THE HOLY SPIRIT ALWAYS
— HOLD TIGHT YOUR SPIRITUALITY IN THESE TIMES
— GO BACK TO YOUR PUREST CATHOLICISM
— THERE IS NO REASON TO FEAR DEATH; ONLY INTERIOR IMPERFECTION.
— There Is Nothing Like Feeling The Holy Spirit, And For That We Pray Without Ceasing
— When We Hit Rock Bottom, That's When We Find A Foundation We Can Build On
— At a time of 'craziness,' go for spirit of humility
— Get Off The Treadmill Of Stress And Know That God Is Everywhere We Let Him
— The Lord Wants You To Live A 'Large Life' And We Do That Through Him
— Magnify God And You'll Bring A Positive Force To Your Life, With Eyes Of Eternity
— LOOK FORWARD TO HEAVEN — DIRECT ENTRY: THIS IS YOUR CHIEF CAUSE ON EARTH
— Magnify God With Praise And Thanks And He Will Magnify Everything Around You
— Begin living in paradise from this earth
— Whether Chastisement Or Our Own Lives, God Sends Events To Bring Us  Closer
— In The Arguments And Trials Of Life, The Powerful Route Is Often Way Of Silence
— Nothing Is More Potent Against Evil Than Pleading The Precious Blood Of Christ
— Don't let others define you; know who you really are
— AVOID WORLDLINESS
— As spirit of fear grips country, seek refuge in 'inner chambers'
— PRAY THE SCRIPTURAL ROSARY
— FAST
— Obey, obey, obey
— Sacrifice
— 'Stand your ground' with humility
— Cleanse your soul through gratitude
— FULFILL YOUR MISSION.
— ONLY PRAY.
— REMEMBER THAT WHERE THERE ARE SHADOWS, THERE MUST BE LIGHT
[resources: video of 9/11 retreat]
[Return to www.spiritdaily.com]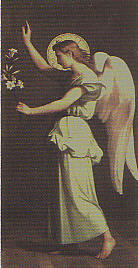 Pray always for purity and love
Please report any inappropriate ads or paid content