From the Christian Post:
A Christian woman who was left disfigured by a bombing at St. Peter's Church in Cairo in December 2016 has said that Jesus miraculously kept her alive and continues appearing to her in visions.
"I remember that I saw Jesus on the ceiling when I was lying on the ground after the explosion," she said of one of her first visions of Jesus. Christ kept appearing to her in the hospital as well, she recalled.
[Return to www.spiritdaily.com]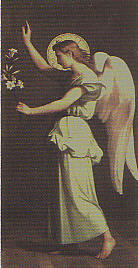 Pray always for purity and love
+++