From The New York Times:
ERIE, Pa. — Shivering, snowbound cities are scrapping their outdoor New Year's Eve countdowns. Polar-bear plunges are being canceled because of fears of frostbite and hypothermia. Winter-hardened towns are gaping at their new lows: 32 degrees below zero in Watertown, N.Y. Minus 36 in International Falls, Minn.
Record-breaking snowfalls have stranded older and disabled residents inside their homes for days. Cars are buried under mountains of snow, and lethally low temperatures are forcing cities across the Northeast and Midwest to open emergency "warming centers" for homeless residents and people whose furnaces are no match for the cold. Along the New England coast, the cold appeared to be at least partially the culprit in the deaths of three thresher sharks found washed up on the shores of Wellfleet and Orleans on Cape Cod over the past several days, according to scientists.
[Return to www.spiritdaily.com]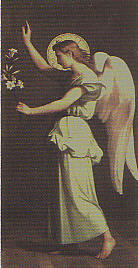 Pray always for purity and love
+++