From The Catholic Herald:
Archbishop Carlo Maria Viganò has called on Archbishop Theodore McCarrick to repent publicly of alleged "crimes against minors and abuses of seminarians".
In an open letter, the former nuncio to the Unites States told McCarrick that "time is running out" and his "eternal salvation is at stake". "No matter what decision the supreme authority of the Church takes in your case, what really matters, and what has saddened those who love you and pray for you, is the fact that throughout these months you haven't given any sign of repentance," Viganò said.
[Return to www.spiritdaily.com]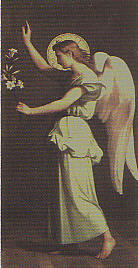 Pray always for purity and love
+
Please report any inappropriate ads or content
---