From Yahoo:
SANTIAGO (Reuters) – To understand why Chile, one of Latin America's most socially conservative nations, is losing faith in the Roman Catholic Church, visit Providencia, a middle-class area of Santiago coming to terms with a decades-old clergy sex abuse scandal.
Providencia is home to El Bosque, the former parish of priest Fernando Karadima, who was found guilty in a Vatican investigation in 2011 of abusing teenage boys over many years, spurring a chain of events leading to this week's visit by a Vatican investigator. So many Chileans were shocked in 2015 when Pope Francis appointed as a bishop a clergyman accused of covering up for Karadima, and defended that choice in a visit to Chile last month.
The Chilean bishop accused of covering up sex abuse by a pedophile priest has testified before a Vatican commission looking into the allegations, a priest involved in the interviews said Friday.
Bishop Juan Barros has been among those interviewed by the team, said the Rev. Jordi Bertomeu, who has been handling recent interviews in the investigation. But he did not say when the interview occurred, or whether Barros appeared voluntarily or was summoned. Barros has been accused by victims of witnessing and ignoring the abuse of young parishioners by the Rev. Fernando Karadima, who was removed from ministry and sentenced to a lifetime of "penance and prayer" in 2010.
[Return to www.spiritdaily.com]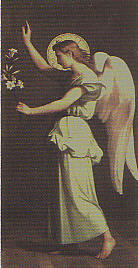 Pray always for purity and love
+++
---
Please report any inappropriate ads or content