From the Catholic Herald:
Members of Pope Francis's international Council of Cardinals expressed "full solidarity" with him in the midst of questions about his handling of the clerical sexual abuse scandal and said the Vatican is planning a response to allegations made against him by a former nuncio.
Only six of the nine cardinals who are members of the council participated in the meeting Sept. 10. The six "expressed full solidarity with Pope Francis in the face of what has happened in the last few weeks, aware that in the current debate the Holy See is formulating possible and necessary clarifications," according to a statement released after the first day of what was expected to be a three-day meeting.
[Return to www.spiritdaily.com]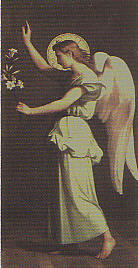 Pray always for purity and love
+
Please report any inappropriate ads or content
---