From the Minneapolis Star:
VATICAN CITY — The Vatican tribunal on Saturday convicted a former Holy See diplomat and sentenced him to five years in prison for possessing and distributing child pornography in the first such trial of its kind inside the Vatican.
Monsignor Carlo Capella admitted to viewing the images during what he called a period of "fragility" and interior crisis sparked by a job transfer to the Vatican embassy in Washington. He apologized to his family and the Holy See, and appealed for leniency by saying the episode was just a "bump in the road" of a priestly vocation he loved and wanted to continue. Prosecutor Gian Piero Milano had asked for the sentence to be stiffer due to what he called the "great" amount of material seized, which included 40 to 55 photos, films and Japanese animation found on his cellphone, an iCloud and Tumblr account, which Capella accessed even after he had been recalled by the Vatican in August 2017.
[Return to www.spiritdaily.com]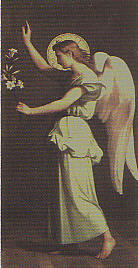 Pray always for purity and love
+
Please report any inappropriate ads or content