From CBS:
 A Jefferson Park parish says vandals have defaced church property three times over the past three weeks.
It started three weeks ago with a statue of the Virgin Mary, in an outdoor area known as the grotto.
"If you had seen – I mean it actually looked like she was full of blood," Frystak says.
[Return to www.spiritdaily.com]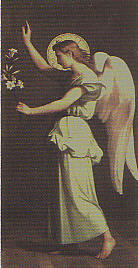 Pray always for purity and love
+++