From Associated Press: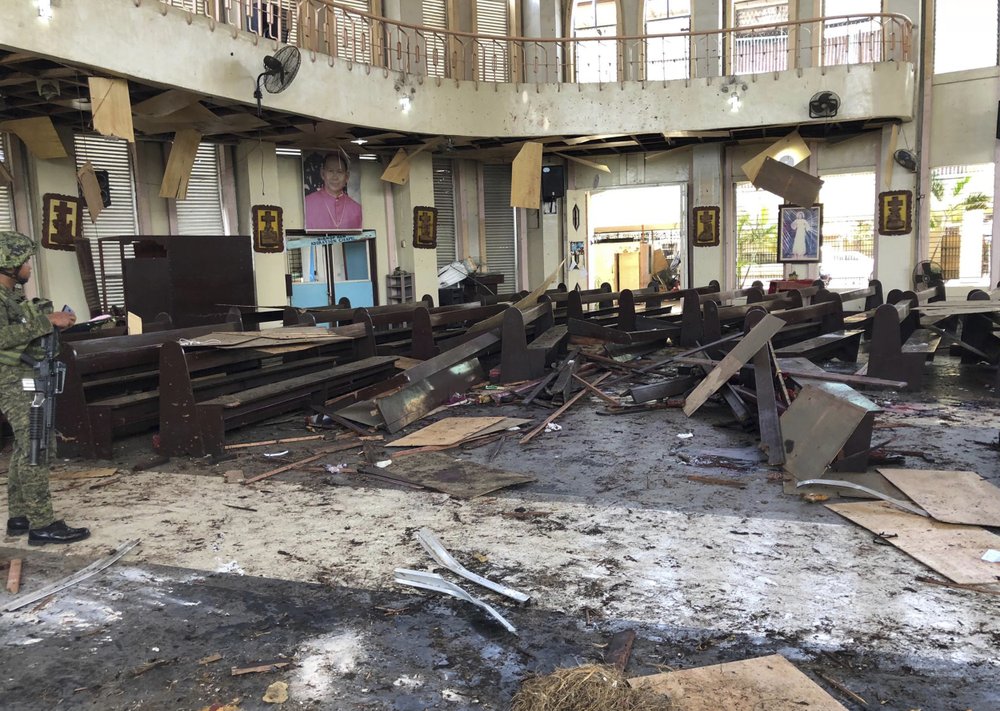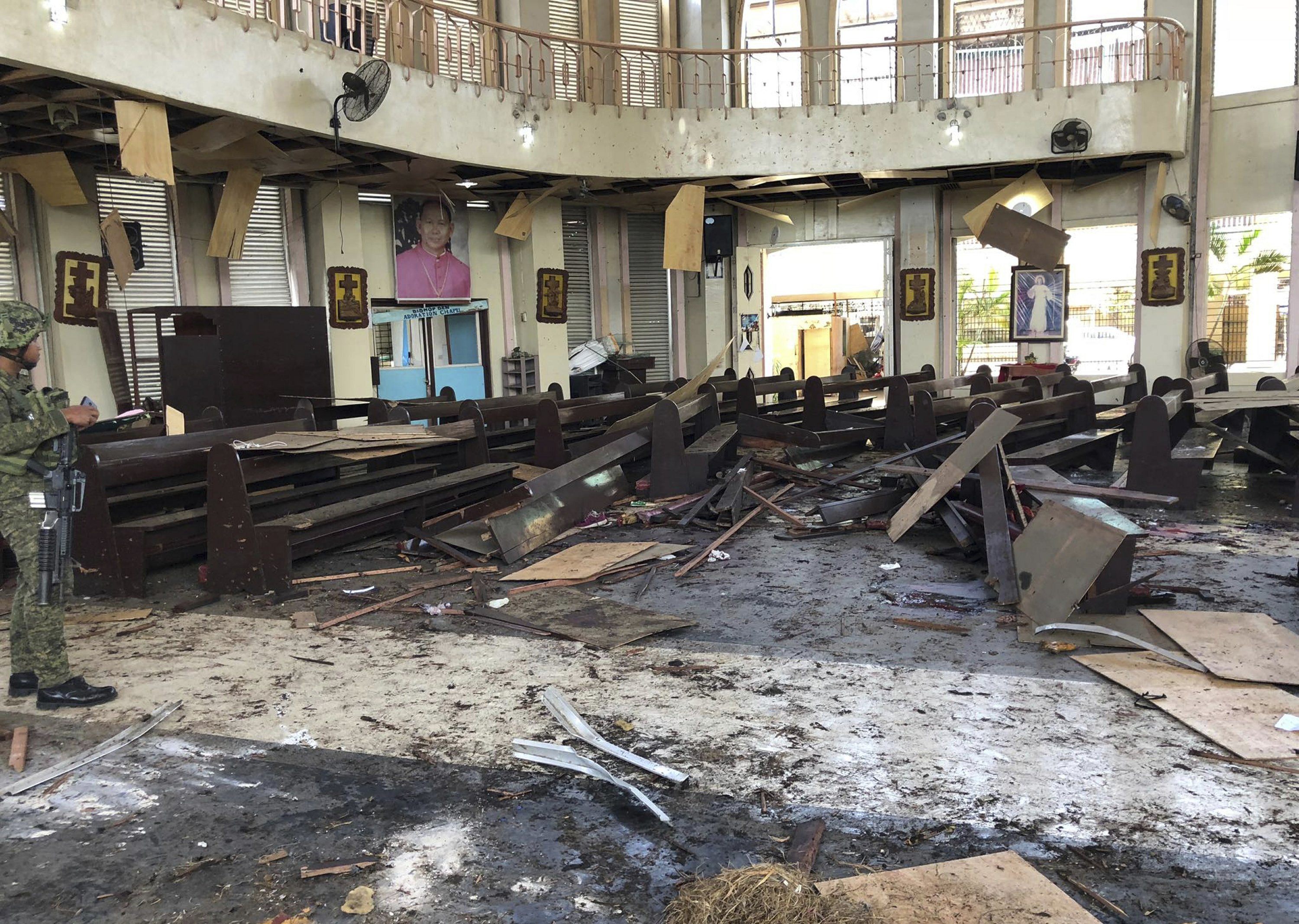 The initial explosion scattered the wooden pews inside the main hall and blasted window glass panels, and the second bomb hurled human remains and debris across a town square fronting the Cathedral of Our Lady of Mount Carmel, witnesses said. Cellphone signal was cut off in the first hours after the attack. The witnesses who spoke to The Associated Press refused to give their names or were busy at the scene of the blasts.
Police said at least 20 people died and 111 were wounded, correcting an earlier toll due to double counting. The fatalities included 15 civilians and five troops. Among the wounded were 17 troops, two police, two coast guard and 90 civilians. Troops in armored carriers sealed off the main road leading to the church while vehicles transported the dead and wounded to the town hospital. Some casualties were evacuated by air to nearby Zamboanga city.