From Fox News:
6,613 pounds of trash — mor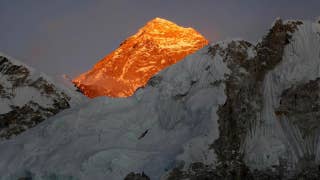 e than 3 tons — have been collected from Mount Everest since mid-April, with plenty more to go, according to recent reports.
Four dead bodies have also been located during the campaign to clean the mountain, which began on April 14 out of Nepal, according to The Himalayan Times. Officials expect they will remove a total of 11 tons of garbage by the end of the 45-day campaign period, USA Today reported on Thursday. There are still about 30 tons of garbage on the mountain, ABC reported.