The Vatican Insider:
One of the twelve inmates of the District House of Velletri, in the province of Rome, is moved to see the Pope drop to his knees, with difficulty, to wash his feet. Francis performed the rite of Holy Thursday which recalls the sensational gesture of Jesus to his disciples over two thousand years ago. "A gesture of a slave, He who was the Lord", Francis emphasizes.
For the fifth time, after Casal del Marmo, Rebibbia, Paliano, Regina Coeli, the Pope chose to live among the inmates the mass "in coena Domini", the celebration that begins the Easter Triduum, maintaining a tradition that began at the time of his episcopate in Buenos Aires.
[Return to www.spiritdaily.com]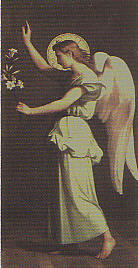 Pray always for purity and love
+
Please report any inappropriate ads or content
---