From AP:
MONTGOMERY, Ala. (AP) — Alabama's Republican governor signed the most stringent abortion legislation in the nation Wednesday, making performing an abortion a felony in nearly all cases.
"To the bill's many supporters, this legislation stands as a powerful testament to Alabamians' deeply held belief that every life is precious and that every life is a sacred gift from God," Gov. Kay Ivey said in a statement.
The bill's sponsors want to give conservatives on the U.S. Supreme Court a chance to gut abortion rights nationwide, but Democrats and abortion rights advocates criticized the bill as a slap in the face to women voters.
From Associated Press: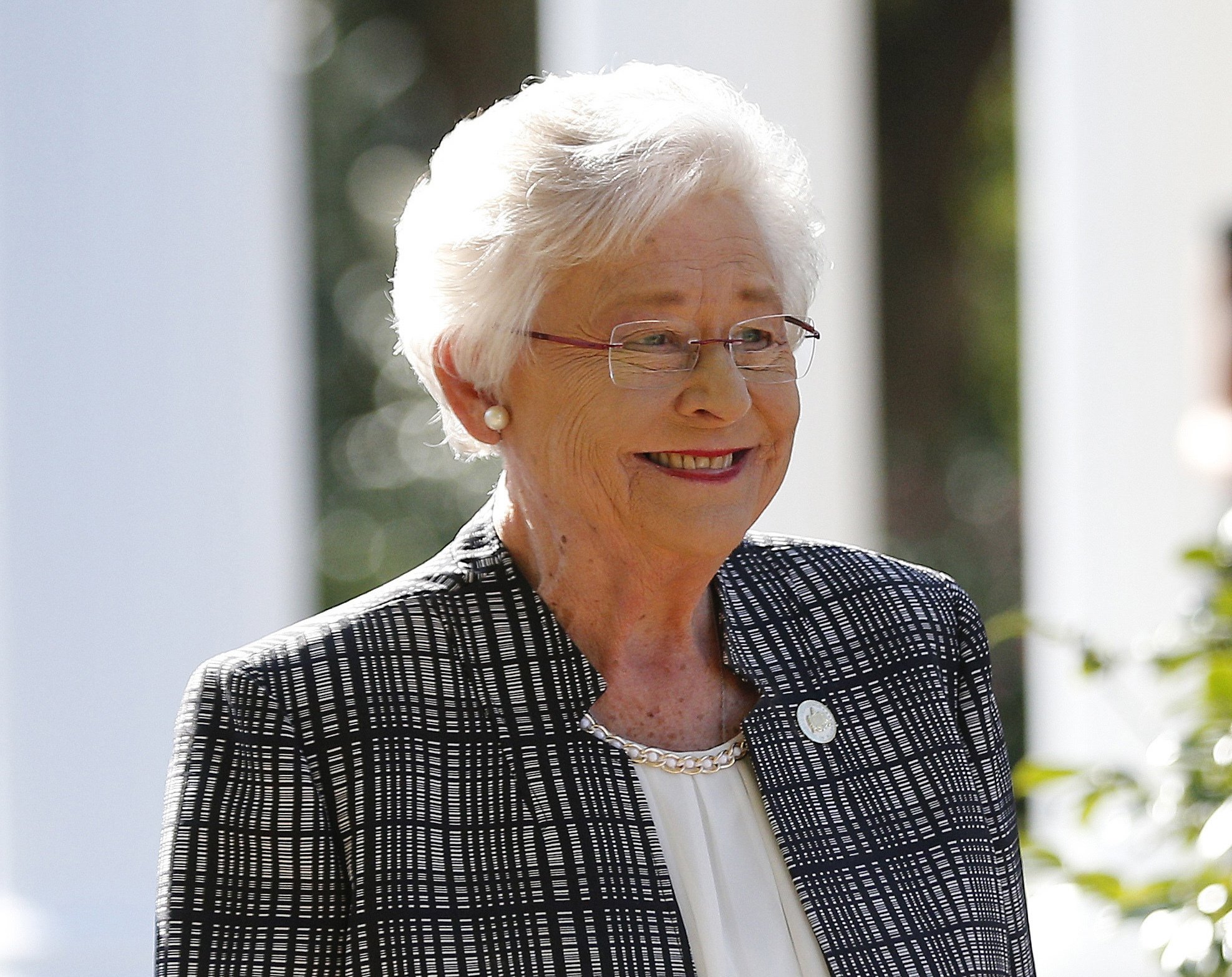 MONTGOMERY, Ala. (AP) — Alabama legislators have given final approval to a ban on nearly all abortions, and if the Republican governor signs the measure, the state will have the strictest abortion law in the country.
The legislation would make performing an abortion a felony at any stage of pregnancy with almost no exceptions. The passage Tuesday by a wide margin in the GOP-led Senate shifts the spotlight to Gov. Kay Ivey, a fixture in Alabama politics who's long identified as anti-abortion. Ivey has not said whether she'll sign the bill. Sponsor Rep. Terri Collins says she expects the governor to support the ban. And the lopsided vote suggests a veto could be easily overcome. But an Ivey spokeswoman said before Tuesday's vote that "the governor intends to withhold comment until she has had a chance to thoroughly review the final version of the bill that passed."
From The New York Times:
MONTGOMERY, Ala. — The Alabama Senate approved a measure on Tuesday that would outlaw almost all abortions in the state, setting up a direct challenge to Roe v. Wade, the case that recognized a woman's constitutional right to end a pregnancy.
The legislation bans abortions at every stage of pregnancy and criminalizes the procedure for doctors, who could be charged with felonies and face up to 99 years in prison. It includes an exception for cases when the mother's life is at serious risk, but not for cases of rape or incest — a subject of fierce debate among lawmakers in recent days. The House approved the measure — the most far-reaching effort in the nation this year to curb abortion rights — last month. It now moves to the desk of Gov. Kay Ivey, a Republican. Although the governor has not publicly committed to signing the legislation, many Republican lawmakers expect her support. In an email on Tuesday night, a spokeswoman for the governor, Lori Davis Jhons, said Ms. Ivey would "withhold comment until she has had a chance to thoroughly review the final version of the bill that passed."