From Associated Press: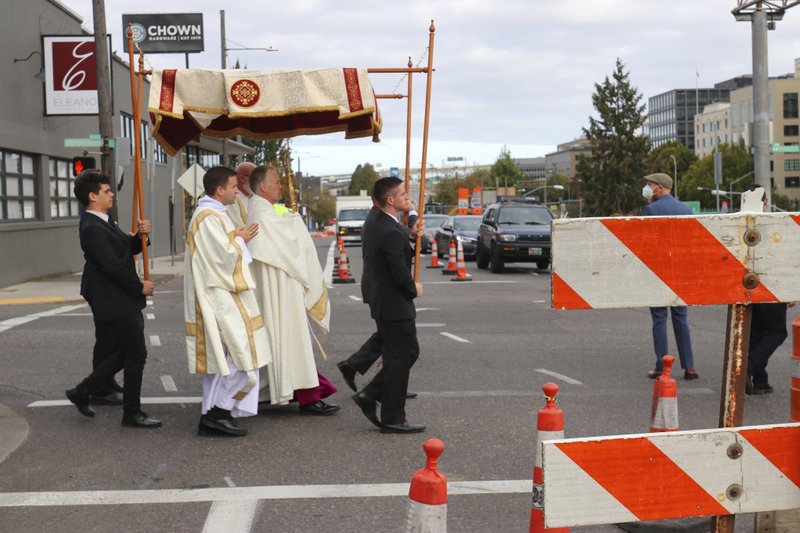 In popular culture, exorcism often serves as a plot device in chilling films about demonic possession. This month, two Roman Catholic archbishops showed a different face of exorcism – performing the rite at well-attended outdoor ceremonies to drive out any evil spirits lingering after acrimonious protests.
The events' distinctive character gave a hint of how exorcism — with roots in ancient times — has evolved in some ways as it becomes more commonplace in many parts of the world. In Portland, Oregon, Archbishop Alexander Sample led a procession of more than 200 people to a city park on Oct. 17, offered a prayer, then conducted a Latin exorcism rite intended to purge the community of evil. The event followed more than four months of racial justice protests in Portland, mostly peaceful but sometimes fueling violence and riots. On the same day, 600 miles to the south, San Francisco Archbishop Salvatore Cordileone performed an exorcism ceremony outside a Catholic church in San Rafael, where protesters had earlier toppled a statue of Father Junipero Serra.