Does it get more dangerous?
On sale on eBay at the current time: "demon boxes," technically called dybbuk, into which deceased and demonic spirits are supposedly captured and then available to the highest bidder.
Some examples (The Lord rebuke you, Satan):


You can't make this stuff up.
Reports the Travel Channel: "A man who purchased a wine cabinet off eBay believes the wooden box, which served as inspiration for the horror film Possession, may be haunted by a malicious spirit called a dibbuk. In June 2003, Jason Haxton won the online auction — but when he received the box in the mail it came with some unexpected consequences. The day it arrived, I put my hands on it, and it almost feels like the thing collapses into a liquid state," Haxton told My San Antonio. "I feel like a knife is coming into my gut. I'm paralyzed in pain. When I go to bed, I have terrible dreams of a hag that seems to come with the box."
Others are falling ill.
According to the listing, the person selling the piece had purchased it in September 2001 at an Oregon estate sale of a Holocaust survivor who passed away at 103 years old.
Wikipedia tells us, "The Dybbuk box, or Dibbuk box (Hebrew: קופסת דיבוק: Kufsat Dibbuk), is a wine-cabinet claimed to be haunted by a dybbuk, a concept from Jewish mythology. The box gained notoriety when it was auctioned off on eBay by owner Kevin Mannis, who created a story featuring Jewish Holocaust survivors and paranormal claims as part of his eBay item description. Mannis' story was the inspiration for the 2012 horror film The Possession. In 2021, Mannis told Input magazine that the Dybbuk Box story was entirely fiction."
Or is it?
Certainly for real: the rise of satanism, which is now going mainstream.
Last April saw a large convocation of satanists in Boston, and now there is a sizeable upcoming "debapstism" event, an open ritual. No longer does the devil dwell solely in darkest corners.
Excuse this (and sprinkle Holy Water). Advertising the event, it was posted on Instagram: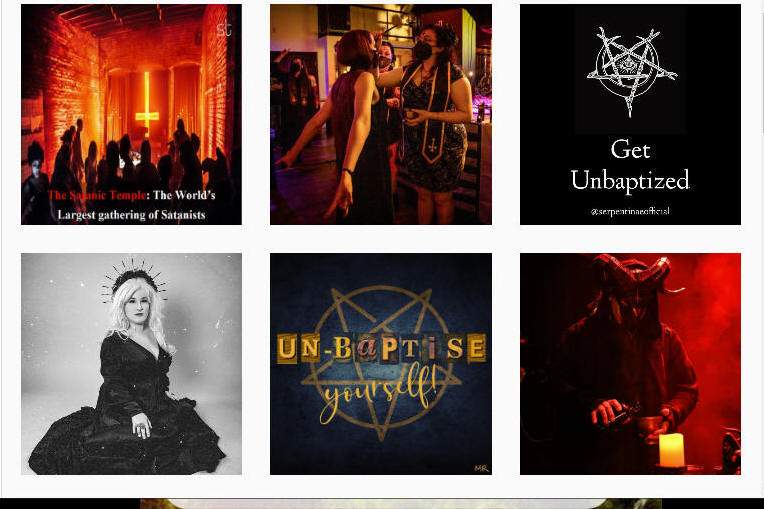 There are also now satanic weddings.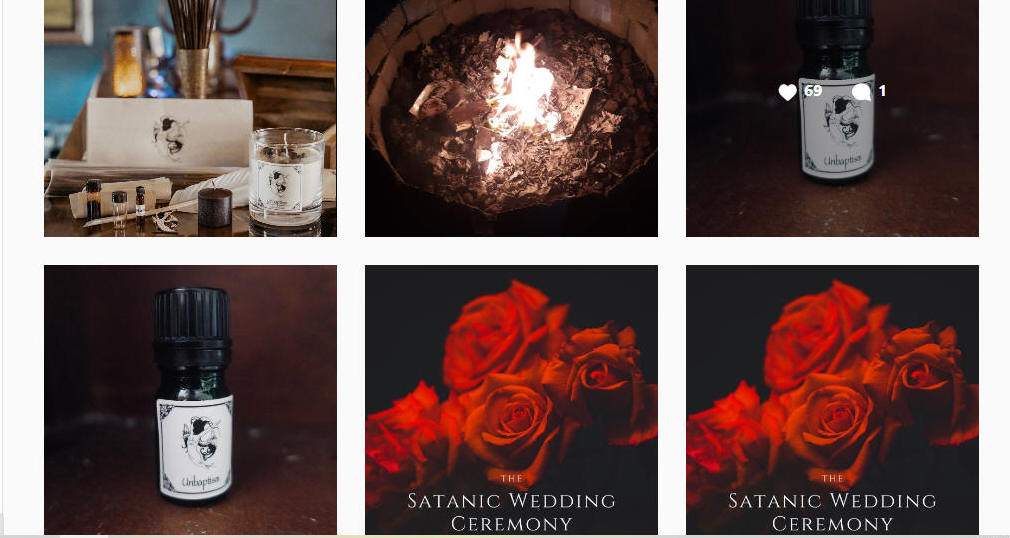 Pray for those involved. Send love. Send angels. Pray deliverance — on all society. Pray it for your own household, for darkness can enter anywhere (including pews). Invoke the Holy Spirit! He heals. He protects. Invoke Him in all aspects of society and in all aspects of your life. He lifts spiritual blinders.
When we do that, we find the illumination of Christ, we find light even beyond densest clouds, we find that He is all-powerful — that such things as above are as nothing, against His force; we find joy in His love.
[resources: spiritual warfare books and Spirit Daily pilgrimage, holiest sites in Italy]