From The New York Times:
WASHINGTON — For nearly two years, Republicans have watched uncomfortably, and often in silence, as President Trump has swatted away accusations that Russia interfered in the 2016 presidential race, attacked his own intelligence agencies and flattered President Vladimir V. Putin of Russia.
On Monday, even for members of his own party, Mr. Trump apparently went too far. The president's extraordinary news conference with Mr. Putin in Helsinki, Finland, stunned Republicans across the ideological spectrum and the party's political apparatus, leaving them struggling to respond after the president undermined his national intelligence director, blamed both the United States and Russia for poor relations between the two countries and seemingly agreed to Mr. Putin's suggestion that Robert S. Mueller III, the special counsel, cooperate with Russia.
[Return to www.spiritdaily.com]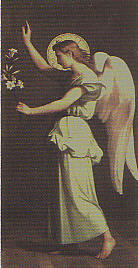 Pray always for purity and love
+
Please report any inappropriate ads or content
---
SEEING THE SUPERNATURAL: HOW TO SENSE, DISCERN AND BATTLE IN THE SPIRITUAL REALM – JENNIFER EIVAZ
THE OTHER SIDE – MICHAEL H. BROWN