From the Christian Post:
Apart from attacks from Fulani herdsmen and Islamic extremist group Boko Haram, Christians in Nigeria are also facing increasing threats and attacks from occult groups that are targeting churches at night.
Occult groups have reportedly killed several Christians in Nigeria's Lagos state in recent weeks, prompting the authorities in Lagos city to ban nighttime worship services. On Nov. 26, Pastor Victor Kanayo of the Redeemed Christian Church of God (RCCG) was killed by suspected members of an occult group called Badoo, which is known for carrying out serial ritual killings rooted in the methods of its founder.
[Return to www.spiritdaily.com]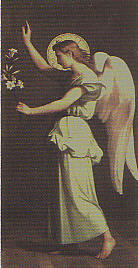 Pray always for purity and love
+++