From Crux Now:
It's really not that often one can say with certainty that we witnessed history being made at a specific moment, but Saturday brought such an occasion with a Vatican announcement that Pope Francis had accepted the resignation of Cardinal Theodore McCarrick from the College of Cardinals.
It's an unprecedented move in the United States, the first time an American cardinal has ever renounced his red hat, and it's the first time anywhere in the world has exited the college altogether facing accusations of sexual abuse. It is, therefore, the most tangible confirmation to date from Francis that when he says "zero tolerance," he means everybody.
The statement also confirms that a suspension of McCarrick from public ministry imposed in June remains in force pending the outcome of a Church trial.
[Return to www.spiritdaily.com]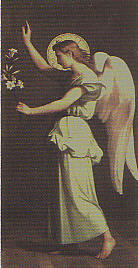 Pray always for purity and love
+
Please report any inappropriate ads or content
---