From Crux News:
ROME – Following an investigation by the Archdiocese of New York, allegations of sexual abuse against retired Cardinal Theodore McCarrick of Washington, D.C. have been deemed "credible and substantiated."
The alleged abuse took place nearly 45 years ago against a teenager while McCarrick was still a priest in New York and before later being named a bishop and cardinal. On Wednesday, both the Archdiocese of New York and the Archdiocese of Washington, released statements stating that the Holy See has been informed and involved in the investigation process and that the Vatican Secretary of State Cardinal Pietro Parolin "at the direction of Pope Francis," has instructed McCarrick to cease to continue public exercise of his office.
From The Washington Post:
Cardinal Theodore McCarrick, the former archbishop of Washington, was removed from ministry Wednesday, when church officials announced that he has been credibly accused of sexually abusing a teenager — and that he had faced three earlier allegations of sexual misconduct with adults.
In a statement, McCarrick said that he learned months ago about the now-adult's allegation of abuse that was made public Wednesday and that he has "absolutely no recollection of this reported abuse." While maintaining his innocence, he wrote, "In obedience I accept the decision of The Holy See, that I no longer exercise any public ministry." McCarrick, who served as archbishop of Washington from 2001 until he retired in 2006, is the only U.S. cardinal, the highest-ranking role in the Catholic hierarchy other than the pope, to be accused of sexual abuse since the clergy abuse scandal came to light in 2002.
[Return to www.spiritdaily.com]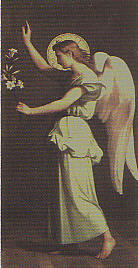 Pray always for purity and love
+