From Associated Press:
KRAKOW, Poland (AP) — The world is at war, but it is not a war of religions, Pope Francis said Wednesday as he traveled to Poland on his first visit to Central and Eastern Europe in the shadow of the slaying of a priest in France.
The killing of an 85-year-old priest in a Normandy church on Tuesday added to security fears surrounding Francis' five-day visit for the World Youth Day celebrations, which were already high due to a string of violent attacks in France and Germany.
Polish officials say they have deployed tens of thousands of security officials to cover the event.
[Return to www.spiritdaily.com]
[Return to blog index for more articles]
[Subscribe to our special reports]
[We appreciate your support to keep our website running; thank you!]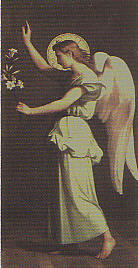 Pray always for purity and love
+++
---
---