From the London Telegraph:
The Devil is more intelligent than mere mortals and should never be argued with, Pope Francis has warned.
Satan is not a metaphor or a nebulous concept but a real person armed with dark powers, the Pope said in forthright remarks made during a television interview. "He is evil, he's not like mist. He's not a diffuse thing, he is a person. I'm convinced that one must never converse with Satan – if you do that, you'll be lost," he told TV2000, a Catholic channel, gesticulating with his hands to emphasise his point.
[Return to www.spiritdaily.com]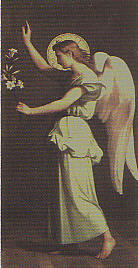 Pray always for purity and love
+++