From Catholic News Service:
Christians must allow themselves to be guided by the Holy Spirit if they expect to live a Christian life, Pope Francis said.
Only through the Spirit can men and women "rise from our limitations, from our deaths," the pope said in his homily April 30 during morning Mass at the Domus Sanctae Marthae.  "A Christian life — or a person who calls himself or herself a Christian — that does not leave space for the Spirit and does not allow the Spirit to go forward is a pagan life, dressed as a Christian one," he said.
[Return to www.spiritdaily.com]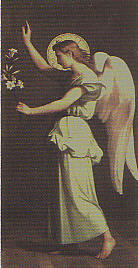 Pray always for purity and love
+
Please report any inappropriate ads or content
---