From the Christian Post: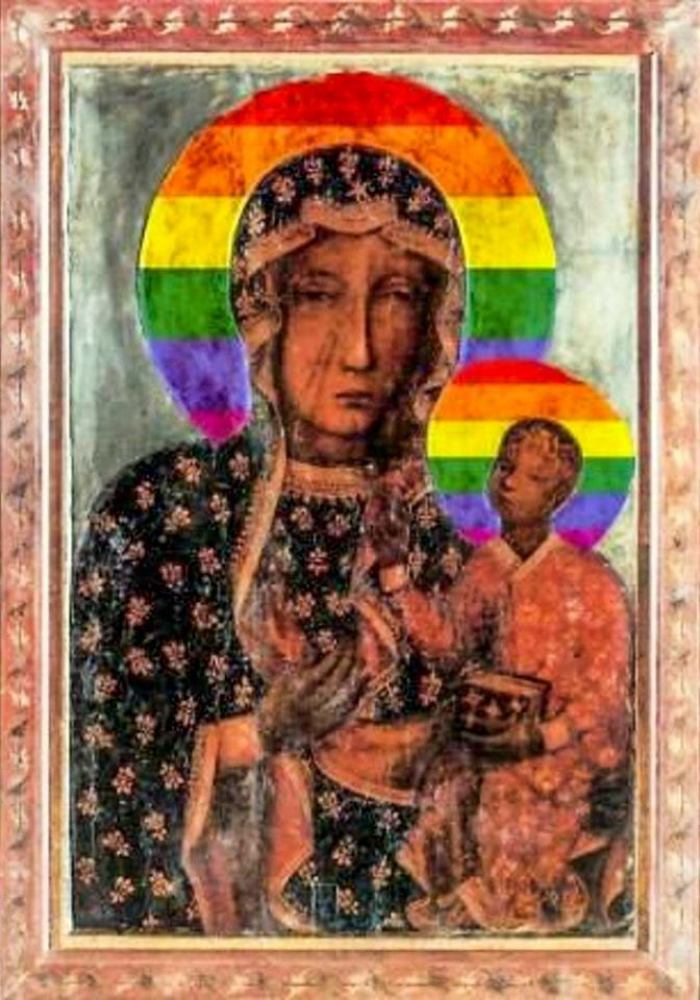 A 51-year-old woman is now facing up to two years in prison in Poland for offending religious feelings among the country's devout Catholic community by putting up posters of the celebrated Black Madonna showing the Virgin Mary and baby Jesus with rainbow halos.
The woman was identified in a CNN report as human rights activist Elżbieta Podlesna. Local police allege in a statement that a priest in the city of Plock reported that on the night of April 26-27, materials with the desecrated image of Our Lady of Częstochowa, popularly known as the Black Madonna, were found around the city glued to portable toilets, rubbish bins and other areas.