From The Christian Post:
"I think that, so many times, white — non-college-educated white males have voted Republican.
They voted against their own economic interests because of guns, because of gays, and because of God, the three G's, God being the woman's right to choose," Pelosi said in an interview with PBS's Judy Woodruff on Wednesday.
Former House Speaker Nancy Pelosi said the reason many white males prefer Republican presidential nominee Donald Trump over his rival Hillary Clinton is because of the issues of guns, gays and God.
[Return to www.spiritdaily.com]
[Retreat in San Francisco; click here for more details]
[Our bookstore]
[Guadalupe pilgrimage]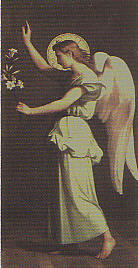 Pray always for purity and love
+++
---
---