From Business Insider:
LIMA (Reuters) – Peruvian shamans said on Wednesday they expect good news from the visit of Pope Francis to the Andean nation, and held rituals on a beach near Lima to give him strength to fight against accusations of sexual abuse that have plagued the Roman Catholic Church.
Dressed in ponchos, the shamans passed rue leaves – believed to ward off evil and bring good luck – over photos of the Argentine pontiff, and stood by the ocean playing percussion instruments. The pope lands in Peru on Thursday after finishing a trip to neighboring Chile. He will visit the Amazon jungle city of Puerto Maldonado and the northern city of Trujillo as well as the capital, Lima.
[Return to www.spiritdaily.com]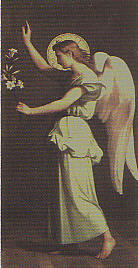 Pray always for purity and love
+++