From The Catholic Spirit:
Even if those seeking help do not show signs of demonic influence or possession, "do not deny them spiritual assistance," said Father Benigno Palilla, a member of the Franciscan Friars of the Renewal and an exorcist for the Archdiocese of Palermo.
There are many ways to assist those seeking help, offering them "peace and comfort and preventing them from going to witch doctors" and other practitioners of the occult, he said in an interview with the Vatican newspaper, L'Osservatore Romano, March 22.  The 78-year-old friar is the director of the John Paul II Center in Palermo, a center dedicated to providing ongoing formation for exorcists throughout the region of Sicily as well as offering help to exorcists in Italy and abroad.
[Return to www.spiritdaily.com]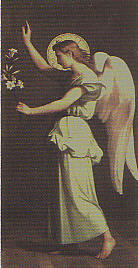 Pray always for purity and love
+
Please report any inappropriate ads or content
---