From SunStar:
A MIRACULOUS image of the Blessed Mother (Our Lady of Fatima) has shed blood of tears just two days ago, July 7, at the confines of a simple holy place in Bacolod City.
The owner who asked for anonymity and the non-disclosure of the location of the Blessed Mother has shared his miraculous experience with the Holy Image with whom he bought in Manila in 2004 as a gift to his mother.
"I bought that as a gift to my mother. Unmindful of Her spiritual value, the image was just placed in some corners of the house and in fact, it bore traces of damage to Her fiberglass made image. On July 28, 2013, or nine years after, the Blessed Mother appeared in my dreams through a letter that I need to pray the Rosary from the heart seriously. And I must convey the same message to others. I told my family and friends and they advised me to make a small place to preserve the image and to where we and others can pray the Rosary," the owner said.
[Return to www.spiritdaily.com]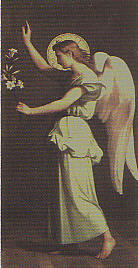 Pray always for purity and love
+
Please report any inappropriate ads or content