From Associated Press: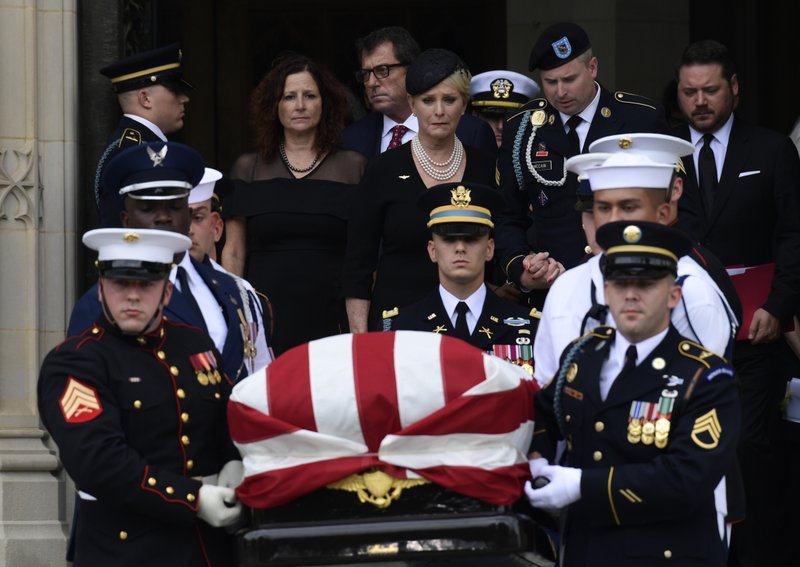 WASHINGTON (AP) — John McCain's daughter and two former presidents led a public rebuke of President Donald Trump's divisive politics at the late senator's memorial service Saturday in a call for a return to civility among the nation's leaders.
The nearly three-hour service at the Washington National Cathedral was a remarkable show of defiance against a president McCain openly defied in life as the antithesis of the American spirit of service to something greater than any individual. Standing near McCain's flag-draped casket and with Trump's daughter in the audience, Meghan McCain delivered a broadside against the uninvited president without mentioning his name.