From Thomas Valle:
Just a few observations regarding your headline about Jesus being born in a cave. (I also read your recently linked article speculating that Christ was born in a cave.)
Interesting article, however Scripture specifically states that Christ was born in the town of Bethlehem, not outside of, or nearby Bethlehem. An important detail, being that the Old Testament prophecy being fulfilled is about the messiah being born in Bethlehem the town of David.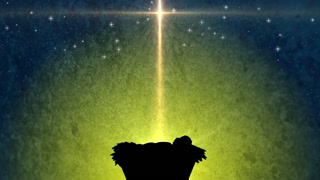 In Luke 2:11 the Angel told the shepherd who were out in the fields:
Today in the town of David a Savior has been born to you; he is the Messiah, the Lord. This will be a sign to you: You will find a baby wrapped in cloths and lying in a manger." -Luke 2:11-12
Also one has to ask why a manger would have been inside a cave, being that mangers were feed troughs used for kept livestock, not for animals out in the countryside or in caves outside of the town. 
Joseph  was prepared to pay for a place in the inn, as they were in the town of Bethlehem for the census. It's not hard to imagine a town in the first century having a stable outside an inn, as people had livestock and chickens by their homes.
Notice how the Scriptures describe them being in the town, not in some dark creepy cave out in the fields:
"Joseph also went up from the town of Nazareth in Galilee to Judea, to Bethlehem the town of David, because he belonged to the house and line of David. He went there to register with Mary, who was pledged to be married to him and was expecting a child. While they were there, the time came for the baby to be born, and she gave birth to her firstborn, a son. She wrapped him in cloths and placed him in a manger, because there was no guest room available for them. And there were shepherds living out in the fields nearby.." Luke 2:4-7
The shepherds came out of their fields to go to Bethlehem:
'Let's go to Bethlehem and see this thing that has happened' -Luke 2:15
And by the time the three magi arrive the gospel of a Matthew, Scripture specifically states that the three magi entered a house: 'the star which they had seen in the east went before them, till it came to rest over the place where the child was. When they saw the star, they rejoiced exceedingly with great joy; and going into the house they saw the child with Mary his mother, and they fell down and worshiped him. Then, opening their treasures, they offered him gifts…' – Matt. 2:9-11
We do know that Jesus was circumcised in a Jerusalem when he was eight days old, and Luke mentions the presentation in the temple in Jerusalem after Mary's time of purification, which would have been around forty days after childbirth. Bethlehem is about six miles from Jerusalem as the crow flies, so they must have settled in Bethlehem for a while, obviously not in a cave being that the Scriptures mention the wise men found them in a house. 
As for Constantine building over caves, that was 325 years after the birth of Christ. Much can happen in 325 years and stables and shacks and inns would have long been gone after three centuries.
Whatever the case may be, God has interesting ways of arranging salvation history to unfold. Wishing you a blessed advent season and a very merry a Christmas to you. Thanks for the interesting articles! — Thomas"