Hi St. Raphael Ministry,
I've been using the St. Raphael oil [see here] for 15 years every day. Many years ago, some of it spilled on a brown paper bag and the following image appeared.
My sister sent this to me. I believe either she spilled it or my father did.
Thank You Fr. Joe Whalen! Jim R.
We'll leave it at that.
Pictures speak more than a thousand words.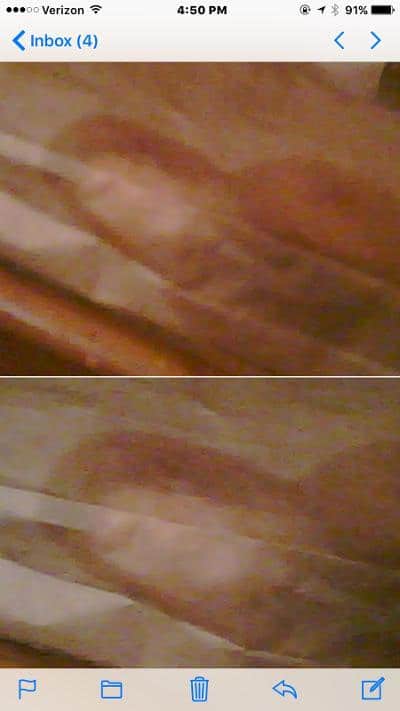 Glory Story!!!!!
My brother-in-law, Matthew has Cancer in the lymph nodes, stomach & neck! The Dr. told my sister that there is no cure…
He has been using the "St. Raphael healing oil" I gave him.
Today – Dr. called!
NO TRACE OF CANCER ANYWHERE!!!!!!
Praise God!!!!!
Deborah Benedon N.J.
And this from a viewer in Ireland, near Knock:
A certain feeling to it, no?
Michael: this image of the sun in front of the tree was also on the same day as the Tear of Joy given by Blessed Mother. It was the birthday celebration for Blessed Mother – with Carmelo Cortez present.
Joan Clare
[Return to www.spiritdaily.com]