From USA Today:
Isaac McCord, a University of Tennessee alumnus who now works as a human resources training coordinator at Dollywood [spotted a piece of paper among debris he was raking after historic wildfires near Gatlingsburg swept through this week] and said he had no idea what the paper would read, but considering the circumstances, he was curious enough to pick it up.
"As soon as I got down on the ground, I noticed it was a Bible verse, and I was like holy crap," McCord said in a phone interview on Tuesday night. "It was in a puddle of water. I said, 'I want to take care of this the best way I can,' so I gently scooped it up and carried it out the best I could."
"O Lord, to thee will I cry: For the fire hath devoured the pastures of the wilderness, and the flame hath burned all the trees of the field,"  the page reads, according to a picture of the page posted on McCord's Facebook.
[Return to www.spiritdaily.com]
[Special Reports by Michael Brown]
[Emergency Supplies]
[February retreat in Vero Beach; details here]
[March retreat in Atlanta]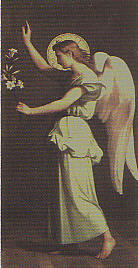 Pray always for purity and love
+++
---
---
Please report any inappropriate ads or content