From NBC:
WASHINGTON – Democratic vice presidential candidate Tim Kaine on Saturday spoke about his evolution on the issue of same-sex marriage, and predicted that the Catholic Church would eventually change its views on the matter.
"My support for marriage equality now — my full, complete, unconditional support for marriage equality — is at odds with the current doctrine of the church that I still attend," Kaine said at a Human Rights Campaign dinner.
"But I think that's going to change, too … And I think it's going to change because my church also teaches me about a creator in the first chapter of Genesis who surveys the entire world including mankind and said it is very good, it is very good," he said.
[Return to www.spiritdaily.com]
[Join us at our upcoming San Francisco retreat on October 29]
[Our bookstore: gifts, books, statues, special reports, emergency supplies]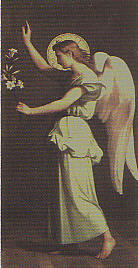 Pray always for purity and love
+++
---
---