From Asia News:
Mumbai (AsiaNews) – The bishop of Jalandar (in Punjab), Msgr. Franco Mulakkal, who 
stands accused of raping a nun 
has written a letter to Pope Francis asking to be temporarily relieved of his episcopal ministry. Yesterday Fr. Peter Kavumpuram, head of public relations in the diocese, issued a note stating that the prelate's decision was taken following the observations of the Kerala High Court. The judges established that the lack of adequate evidence to arrest the bishop "indicates his innocence".
The document states that Msgr. Mulakkal decided in full autonomy to write to the pontiff, expressing his desire to take a step back in the administration of the diocese, unlike previous claims. The text in English reads that "he is confident that his request will be accepted."
[Return towww.spiritdaily.com]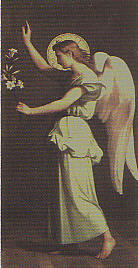 Pray always for purity and love
+
Please report any inappropriate ads or content
---