From CNN:
(CNN) Police in Troy, New York, released photos on Thursday of two children and two adult women who were killed in a "horrific" quadruple homicide.
"The Troy Police Department is releasing these photos not only for the media but to further appeal to the public for any information regarding this horrific case," Capt. Dan DeWolf of the Troy Police Department said in a statement.
Brandi Mells, 22, Shanta Myers, 36, and Myers' children Shanise, 5, and Jeremiah, 11, were found dead in a basement apartment on Tuesday.
[Return to www.spiritdaily.com]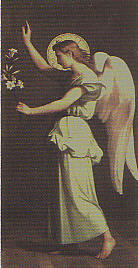 Pray always for purity and love
+++