From the Christian Post:
A motion picture recounting the harrowing story of the trial of a Philadelphia abortionist and his many victims has a distributor and is now set for release later this year.
Gosnell: The Trial of America's Biggest Serial Killer will be released in October in 750 theaters nationwide through GVN Releasing, the Hollywood Reporter said Tuesday. The movie, which producers and Irish journalists Anne McElhinney and Phelim McAleer made with approximately $2.3 million in a crowdfunding campaign, features actor Dean Cain as the lead detective who chased the case of Kermit Gosnell, the Philadelphia abortionist who is now in prison.
[Return to www.spiritdaily.com]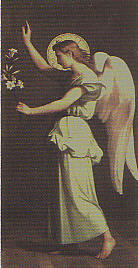 Pray always for purity and love
+