From the Christian Post: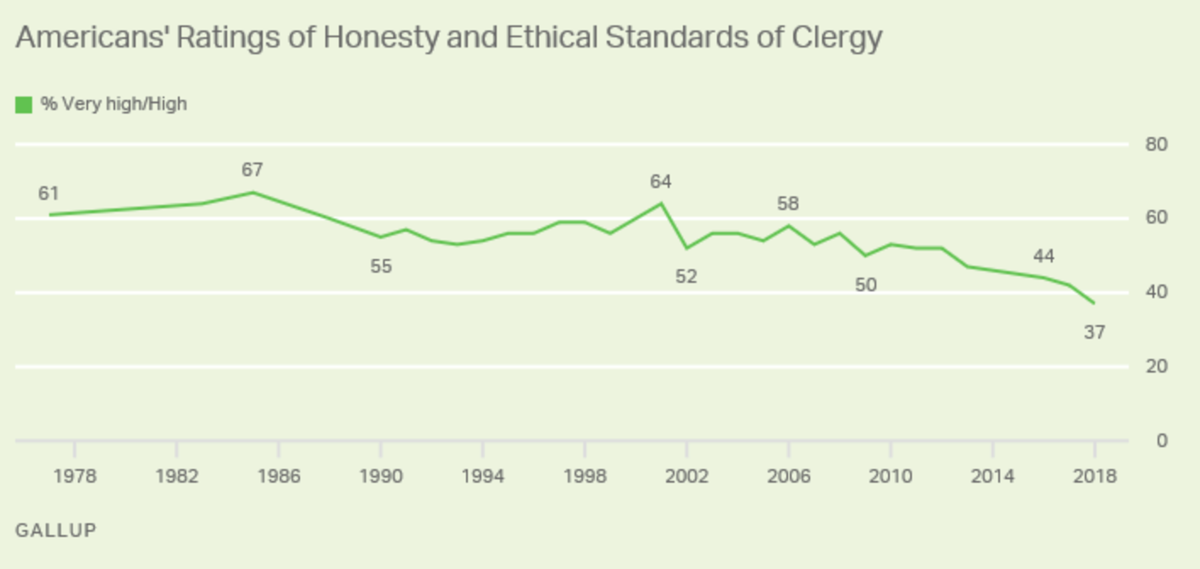 According to the December poll, Catholics are less likely than Protestants to continue to trust church leaders. Fewer than a third (31%) give positive marks to clergy, compared to around half Protestants (48%).
Fewer than half of American Christians (42%) believe clergy have "high" or "very high" standards of honesty and ethics, according to breakouts provided to CT. Self-identified Christians were about as likely to rate clergy's ethical standards as just average (43%), and about 1 in 10 (12%) considered them "low" or "very low."
Despite declining trust in faith leaders, a separate Gallup poll recently named Pope Francis as the fourth-most-admired man among Americans. The Dalai Lama is No. 8. This marks the first year in more than six decades that Billy Graham, who died in February, has not made the top 10, which is limited to living people. He was on the list every year since 1955.