From the Catholic News Agency:
Vatican City, Apr 16, 2018 / 03:52 pm (CNA/EWTN News).- An annual exorcism course offered to priests in Rome aims to open the dialogue on what degree of demonic influence may exist in pornography use.
"Human sexuality in itself is a value, but when you use it poorly, you are creating harm for yourself and others, especially if it involves children," Fr. Pedro Barrajon LC told journalists April 16. Speaking of the widespread use of pornography in modern society, he said he believed organizers of the course wanted to discuss "this modern cultural phenomenon of an evil that harms people," not to ignore the role of personal responsibility, but to explore whether there is demonic influence in pornography use, and to what extent.
[Return to www.spiritdaily.com]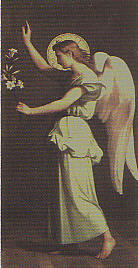 Pray always for purity and love
+++