From the London Telegraph:
The string of earthquakes that hit central Italy over the past two months has sparked fears that the country's capital may be at risk of a "big one" herself.
The series of tremors, all followed by powerful aftershocks, proved the final straw for a number of important architectural landmarks, including the Abbey of Sant-Eutizio in Umbria, and damaged several churches and buildings in the heart of Rome, including the Colosseum.  
Whilst scientists say there is no risk that Rome will be hit by a "big one", something different may be threatening the Eternal City: a dormant volcano.
[Return to www.spiritdaily.com]
[Special Reports by Michael Brown]
[Emergency Supplies]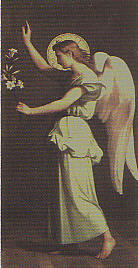 Pray always for purity and love
+++
---
---
Please report any inappropriate ads or content