From Associated Press: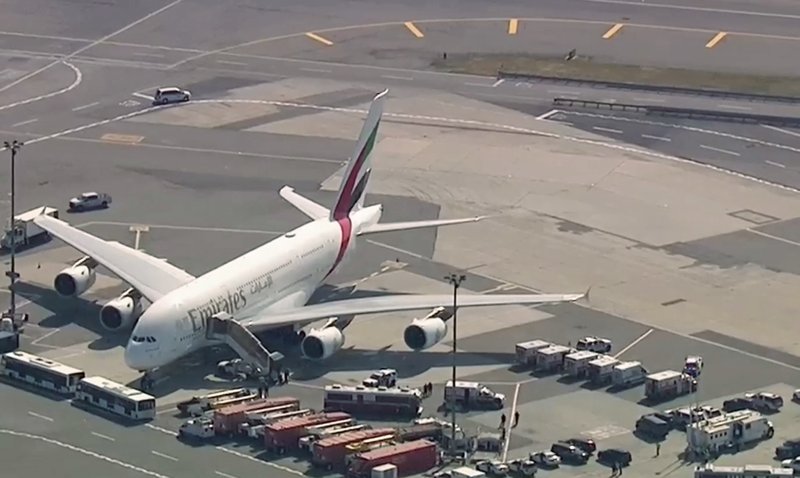 NEW YORK (AP) — A large commercial jet from Dubai caused a scare on Wednesday after a pilot radioed that it would be landing at New York's Kennedy Airport carrying several passengers and crew members who fell ill with flu-like symptoms.
The U.S. Centers for Disease Control and Prevention immediately quarantined the double-decker Emirates aircraft holding 520 passengers so it could evaluate about 100 of them. Some had complained about coughs, headaches, sore throats and fevers.
From CNN:
Federal health officials met a plane landing Wednesday at John F. Kennedy International Airport in New York after passengers reported feeling ill, according to sources.
Emirates Flight 203, which originated in Dubai, was carrying more than 500 passengers and landed around 9:06 a.m. ET, a source with the Port Authority of New York and New Jersey said.
All passengers were screened, the airline said, and three passengers and seven crew members were transported to a hospital for treatment and evaluation. Nine others underwent medical screening at the airport and were cleared to leave, it said.