From The Washington Post:
BEIJING — A group of influential Catholics published an open letter Monday to express their shock and disappointment about a report that the Vatican could soon reach a deal with the Chinese government, warning that it could create a schism in the church in China.
That agreement, which would likely see responsibility for the appointment of bishops shared between the Vatican and the government, could pave the way for the eventual reestablishment of diplomatic relations between China and the Vatican, cut in 1951. It is also expected to see seven state-appointed bishops, who had been excommunicated by previous popes, recognized by the Vatican. But 15 leading Catholics, many of them from Hong Kong, have written to the bishops all over the world arguing that the Chinese government should play no role in the selection of bishops, arguing that the moral integrity of the seven "illicit" bishops was questionable.
[Return to www.spiritdaily.com]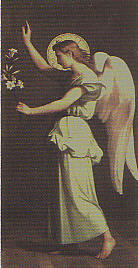 Pray always for purity and love
+++